Amelia Love Johnson High School
Clubs & Organizations
Clubs and organizations at Amelia Love Johnson High School are a great way to help develop your character and the skills that will benefit you in school, your career and in life. Skills like commitment, leadership, effective communication, and being able to work successfully in a group all come from participating in a club or organization.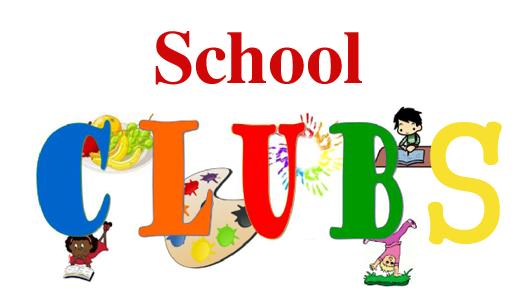 Read About Different Clubs & Organizations at Amelia Love Johnson
"An investment in knowledge pays the best interest"
– Benjamin Franklin
Math Club
The ALJ Math Club program gives students in grades 7-12 the opportunity to play fun math games in a non-competitive, social environment. This club also gives extra practice to students that are taking test to strengthens their scores.
For Example,
ACT, SAT, ASVAB, AND MUCH MORE!
See Your Math Teacher to Apply
Science Club
Science Club is a successful approach to STEM education that integrates high quality, hands-on instruction with a deep commitment to serving our community. Relationships are at the core of our approach- between kids and mentors, teachers and scientists, the university and community organizations.
See Your Science Teacher to Apply

Library Club
The ALJ Library Club aims to develop student librarians to lead and to spark the joy in reading amongst their peers. Student librarians plan and organize book-related activities to develop and sustain the love and appreciation for a diverse range of literary genres. The newly revamped MGS Library provides a dynamic and supportive setting for exploratory learning and the student librarians manage and maintain it so as to provide a stimulating and conducive environment for our students' pleasurable learning and innovation. While doing so, The Library Club also nurtures her members to be passionate and effective reading ambassadors who are also discriminating users of information and resourceful knowledge managers.
See Your Librarian to Apply

FBLA
Future Business Leaders of America
FBLA is the high school division of Future Business Leaders of America-Phi Beta Lambda, Inc. FBLA helps high school students prepare for careers in business through academic competitions (FBLA Competitive Events), leadership development, and educational programs.
FBLA members earn recognition on the local, state, and national levels with the Business Achievement Awards. This unique program recognizes members when they complete a variety of activities in the areas of service, education, and leadership. It's a great way for your high school students contribute to their school, community, and economy. Plus, your students will get exclusive access to scholarships, cash awards, and individual and chapter recognition programs.
See your
Business Education Teacher to Apply
Gear Up Alabama
GEAR UP Alabama
Gaining Early Awareness and Readiness for Undergraduate Programs (GEAR UP) is a competitive grant program of the U.S. Department of Education that increases the number of low-income students who are prepared to enter and succeed in postsecondary education by providing states and local community-education partnerships six-to-seven year grants to offer support services to high-poverty, middle and high schools.
In the fall of 2014, the University of Alabama at Birmingham was awarded the state grant, thus GEAR UP Alabama (GUA) was born. Servicing nearly 9,300 students in 42 schools across 21 school systems throughout the Black Belt Region of Alabama.
See Your School Gear-Up Representative
"The beautiful thing about learning is that no one can take it away from you" – B. B. King.
4-H Club
4‑H is a Community for all Kids
In 4‑H, we believe in the power of young people. We see that every child has valuable strengths and real influence to improve the world around us.

What is 4‑H?
4‑H is delivered by Cooperative Extension—a community of more than 100 public universities across the nation that provides experiences where young people learn by doing. For more than 100 years, 4‑H has welcomed young people of all beliefs and backgrounds, giving kids a voice to express who they are and how they make their lives and communities better.
See your school counselor for your
4-H Representative
Information to Apply
Girl Scouts
Who We Are
We're 2.5 million strong—more than 1.7 million girls and 750,000 adults who believe in the power of every G.I.R.L. (Go-getter, Innovator, Risk-taker, Leader)™ to change the world.

Our extraordinary journey began more than 100 years ago with the original G.I.R.L., Juliette Gordon "Daisy" Low. On March 12, 1912, in Savannah, Georgia, she organized the very first Girl Scout troop, and every year since, we've honored her vision and legacy, building girls of courage, confidence, and character who make the world a better place.

We're the preeminent leadership development organization for girls. And with programs from coast to coast and across the globe, Girl Scouts offers every girl a chance to practice a lifetime of leadership, adventure, and success.

Our Mission
Girl Scouting builds girls of courage, confidence, and character, who make the world a better place.
See your School Girl Scout Representative or See School Counselor to Apply
Mentoring Minds For Young Men
MMYM is a powerful program that focus on manhood, personal responsibility, dream building, and the importance of nutrition and physical fitness. The participants are also introduced to positive male role models who are leaders in business, entertainment, the military, and their communities.
See your High School Principal or Football / Basketball Coach
ALJ Walking Club
A walking club promotes exercise, which is critical in combating the rising rates of childhood obesity in the United States. Children who are overweight are more likely to grow up to be overweight and suffer from diabetes and obesity-related health problems like heart disease, high blood pressure, cancer, and asthma. Introducing a walking club at your school is an easy way to get students thinking about physical fitness, increase the amount of activity they get, and help them stay fit and healthy.
See School Nurse To Join!

ALJ Peer Helpers
Peer Helping is a variety of supportive services initiated by peers of elementary, middle, and high school students in diverse settings. Peer Helpers are young people who are trained and supervised by professionals.

Peer Helpers students are taught a set of core skills that empower them to assist fellow students with emotional, societal, behavioral, and educational challenges they face in day-to-day life. Peer Helping can be setup as a club or a course. The program covers several of the issues that affect our youth today, such as:

bullying | parental divorce | body image | family sickness | grief and coping | depression