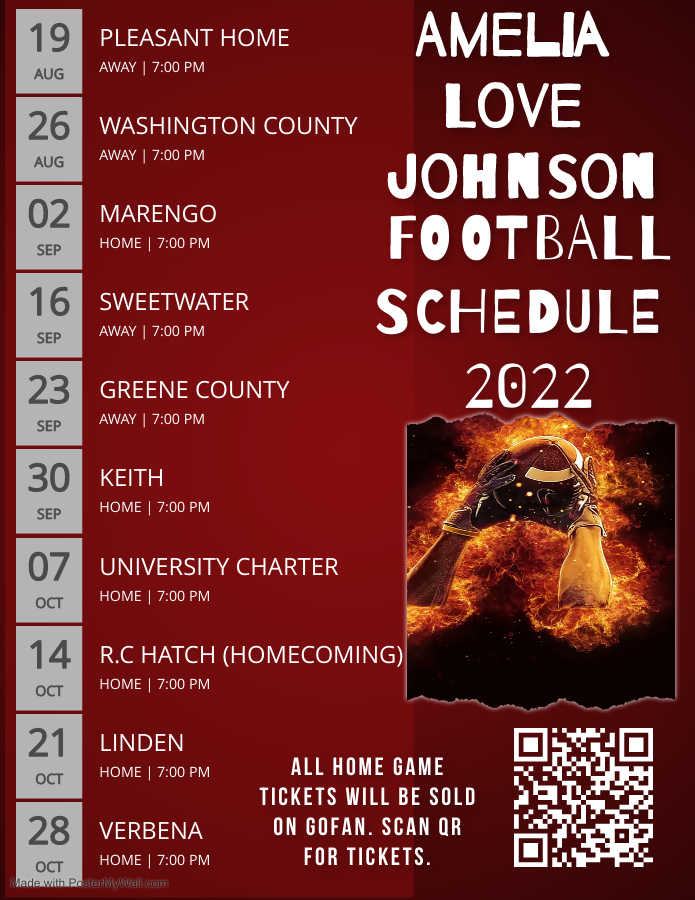 ALJ Eagles Varsity Football

Home of the Mighty Eagles!!!!!!!!!!
Head Coach Eugene Foster
Phone: 334-627-3892
Email: eugenefoster@marengo.k12.al.us
The ultimate goal of our football program is to have the type program the entire student body and community can be proud of, both on and off the football field. We expect to build our program with young men who embrace high character, self-esteem, self-discipline, and academic achievement. We will teach good work habits, leadership skills, teamwork, commitment, and strive to reach our highest potential.
As coaches, we are responsible for preparing each individual to become the best football player he can be. Football is a microcosm of life. The most successful people in life exhibit discipline, a strong work ethic, loyalty, and teamwork. We demand that our players exhibit these characteristics. In our program, we teach our players to set goals, and they learn how to keep these goals in focus and achieve them. The ultimate purpose of our program is to have each student-athlete leave with a superior education and a feeling that his four years here , and in our football program, have been the best four years of his life.
Athletic Forms
Each year, the Alabama High School Athletic Association requires that certain forms be filled out by parents and prospective student-athletes. Each student-athlete must complete all necessary forms before they are allowed to try out, practice or compete for a team at Amelia Love Johnson High School.

The AHSAA requires all athletes in Alabama to have a concussion form, a physical form, NFHS Sportsmanship course(use your school email when signing up) and a student release form on file with their school.

These forms are valid for one year from the date on the form and should be on file with the athletic director & coach. These forms are required for each student athlete in grades 7-12.

CHECK ALL FORMS TO SEE IF THEY ARE THE CURRENT YEAR FORMS