Lady Eagles

Basketball
Head Coach Krystal McKinney
Coach Kandra Walker
Contact Information: krystalmckinney@marengo.k12.al.us
School Phone: 334-627-3364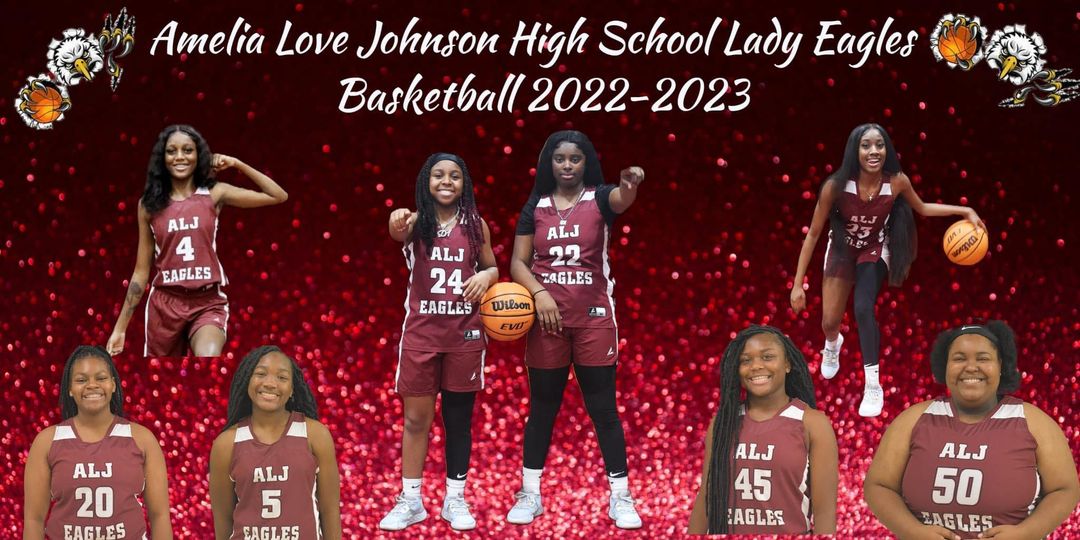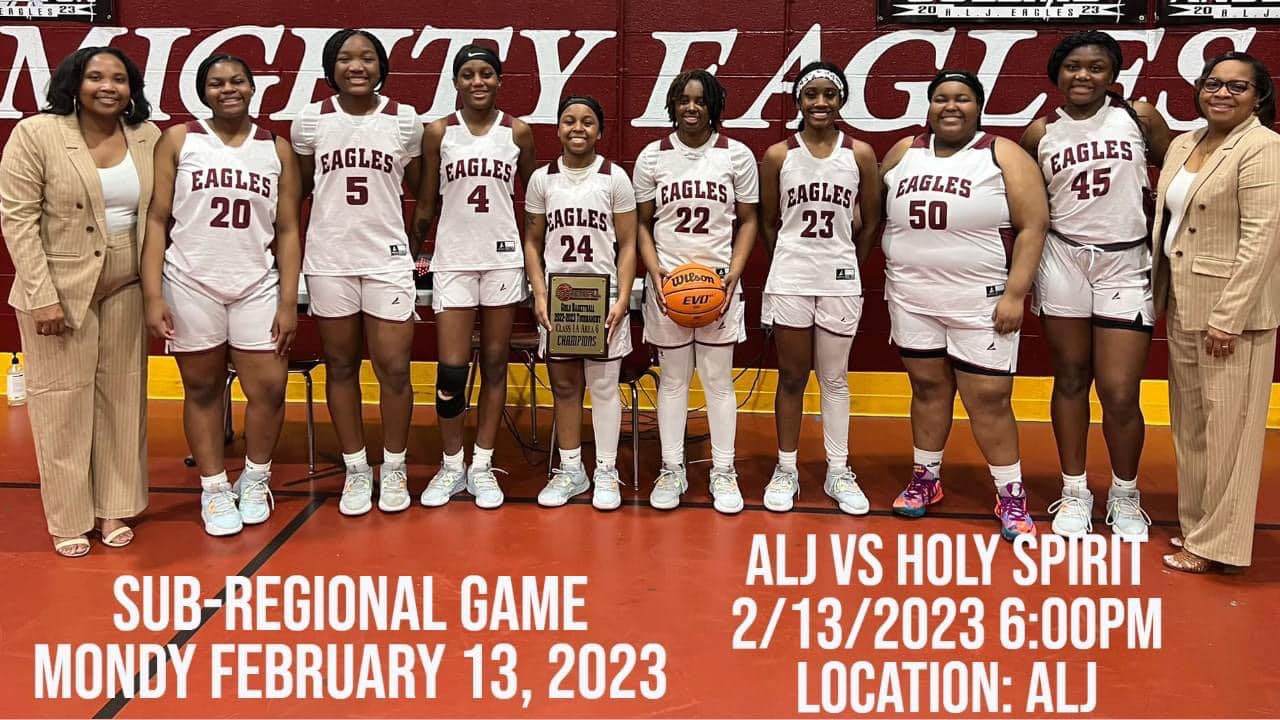 Lady Eagles Roster 2021-2022
La'Niyah Anderson
Jannisha Foster
Maddison Hall
Ty'Asia McGhee
Candyce Pope
Dymond Pope
Ke'Lesia Rhone
Rebekah Henton

Lady Eagles Accomplishments
2022-2023 Area Champs & Elite 8 (Record 25-5)
2020-2021 Area Champs & Elite 8 (Record 11-4)
2015-2016 Area Champs
2014-2015 Area Champs
2004-2005 Area Champs (Record 15-3)
2002-2003 Area Champs & Elite 8 (Record 18-2)
2001-2002 Area Champs & Elite 8 (Record 20-3)
Each year, the Alabama High School Athletic Association requires that certain forms be filled out by parents and prospective student-athletes. Each student-athlete must complete all necessary forms before they are allowed to try out, practice or compete for a team at Amelia Love Johnson High School.
The AHSAA requires all athletes in Alabama to have a concussion form, a physical form, NFHS Sportsmanship course(use your school email when signing up) and a student release form on file with their school.
These forms are valid for one year from the date on the form and should be on file with the athletic director & coach. These forms are required for each student athlete in grades 7-12.
CHECK ALL FORMS TO SEE IF THEY ARE THE CURRENT YEAR FORMS
All Forms You Will Need To Play
"The important thing is that your teammates have to know you're pulling for them and you really want them to be successful."
-Kobe Bryant-